Nothing screams September like heading back to school. Though we are long past the days of book bags and lockers, some of the lessons we learned from our high school days are still prevalent today. We asked some of the team here at HQ to reflect on their high school beauty routines and tell us how those experimental days shaped how they get ready now. To kick this series in high gear, we went to our youngest teammate (since high school is freshest to her) Lily, our Sales Coordinator, about how her teen years changed the way she she gets ready now.
Being 15 years old was rough…it was awkward and it was weird. I felt like I had braces late in the game, and I never really knew how to apply makeup…like, what's a smoky eye? To be honest, I still don't really know how to use eye shadow, but SmokeSticks will change your life if you're like me :). I think my 3 staples were foundation, eyeliner and mascara. They still are, but I know how to use them in more flattering ways now. I loved to put eyeliner on the top and bottom and it was HEAVY. I think for my face, it was too much. My eyes got lost in the eyeliner, the mascara I was using wasn't complimenting my short, stubby Asian eyelashes and to top it off, the foundation wasn't helping any skin problems. If only I could go back in time and tell my 15 year-old self that a. things get better, and b. hi tweezers, meet eyebrows!
Thankfully, I've learned a couple of things along the way. First, skin care is so so important…also drink lots of water (it helps clear the skin!!!) I started using Cetaphil a couple of years ago for 2 main reasons: 1. it's cheap, you can find it at the drugstore, and 2. Pharrell Williams uses Cetaphil and he's 43. If I look that good at 43, then I will consider it a win. For foundation, I've really taken a liking to CC cream because it has SPF already and it's lightweight so I don't feel like it clogs my pores. I also invested in a serious pair of tweezers…I don't know how I went so long without doing anything to my brows. Tailored Brow is the perfect way to create a natural brow while taming those beasts. I've also ditched the bottom eyeliner…I use mascara instead on the bottom lashes to give me depth. Double Decker has changed the mascara game especially if you're not blessed with long eyelashes! While the staples haven't really changed over the years, the way I use them definitely has. As I've learned more about makeup, I definitely have explored more and more. I've introduced a setting powder into my life…who knew what wonders it could do to your T zone! And a little eye concealer goes a looooooong way. Tired eyes, meet your new best friend!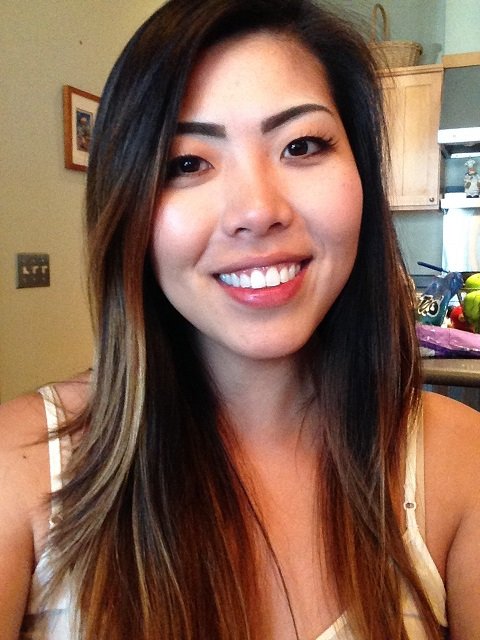 While high school was rough and makeup hasn't always been my friend, I've learn some valuable lessons along the way and my makeup routine has changed becaues of that. Hopefully (I think) for the better. I wonder if in 10, 15 years I'll look back at my makeup style now and have the same reaction. Who knows!