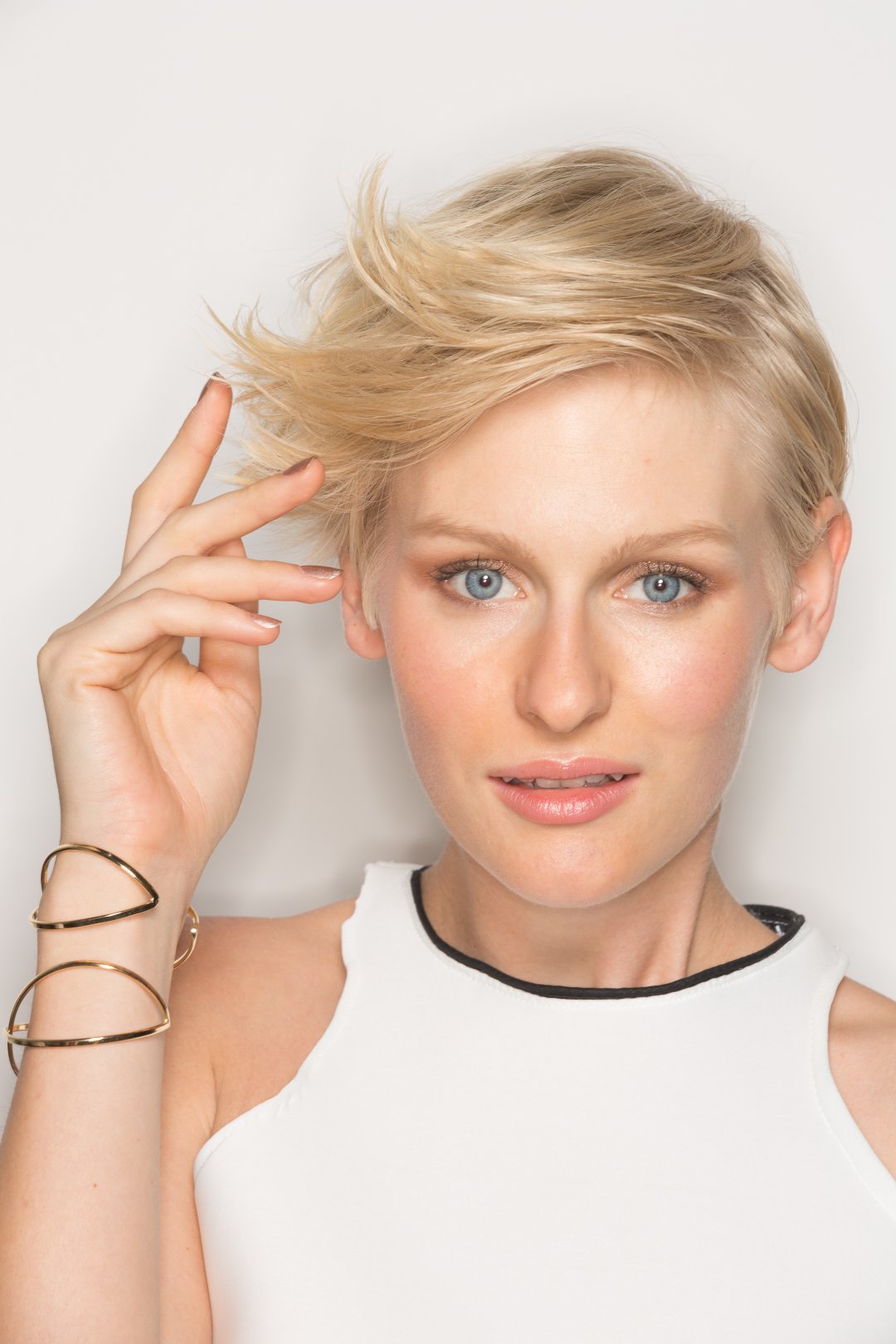 Alright mates, don't you just love the winning look from Project Runway Junior's first episode? As the official makeup sponsor, we'll show you how to recreate this shimmery pretty daytime look in just a tick.
We're here to invigorate and inspire with beauty products that look great and feel good—formulated with good for you ingredients. Our step-by-step guide shows you how to use some of our most loved goodies to create a runway-ready look.
The sun-kissed look starts with our Glazen Eye Gloss in Frosted, a rose gold eye shadow that helps you rock a wet look shine without the wet. Brilliant, right? Using your finger, dab the buildable pudding-like gloss on your eyelids. Start along the inner corner of your eye and bring the colour to the outer edge. Add a second layer for a bolder metallic high shine look.
Next, crank up your mascara to max volume by prepping with primer. Apply one coat of FitLash Volumizing Primer to thicken and lengthen your lashes, boosting the impact of your mascara.
Amp up your look by curling and lengthening your lashes with our Double Decker Lashes Mascara. Apply one coat, starting at the base of your lashes and zig-zagging for 200% thicker lashes.
Go for a natural royal flush with Petal, a soft matte shade in the Just Darling Blush Palette. Using a tapered blush brush, smile and then apply the primer-infused shade on the apples of your cheeks, swiping toward your hairline to add a youthful glow.
Time to get lippy! Make your lips pop with Plush Rush Lipstick in Lucky, a mauve pink crème shade with a velvety feel, to make your lips fuller and firmer.
Perfect your pout with a shimmery golden pink, Plush Rush Lip Gloss in Fireworks. Starting in the center of your lips, bring the high-shine colour outward to create a plumped, high gloss finish.
Prep nails by applying Nail Foundation Priming Basecoat. Next, apply two coats of Fairy Lights Nail Lacquer and let dry. Complete your nail look with Hardwear™ Shine UV Topcoat onto nails for a high shine finish.
Your shimmery look is good to go! Cheers, loves!
Tune into Project Runway Junior Thursdays at 9/8c on Lifetime.
Images from Project Runway Junior provided courtesy of Weinstein Television LLC. All rights reserved.