By now, you've undoubtedly been rocking your taupe eye/bright orangey-red lip combo with confidence. As we jump into summer, it's another great time for a little update. Global Colour Ambassador Katie Jane Hughes has created a poppy, fun look to rock all through the balmy season.
Step 1
Apply a little tape along your bottom lash line in the direction of your brow. Take the Flash Fusion Smoke Stick and apply a little on the out upper lash line. (PRO TIP: remove the stickiness of the tape on the back of your hand so it's more gentle on your skin.) Blend with the small side of the shadow brush from your ShadowClutch and gently remove tape.

Step 2
Next, flip your Smoke Stick over to the highlight end. Brighten the inner corners of the eye and apply Double Decker Lashes Mascara to top and bottom lashes.

Step 3
Grab your Sun Shadow bronzer. Shade the cheekbone and buff out well.
Step 4
Apply Elated Plush Rush lipstick, and finish with Really Rose lip liner.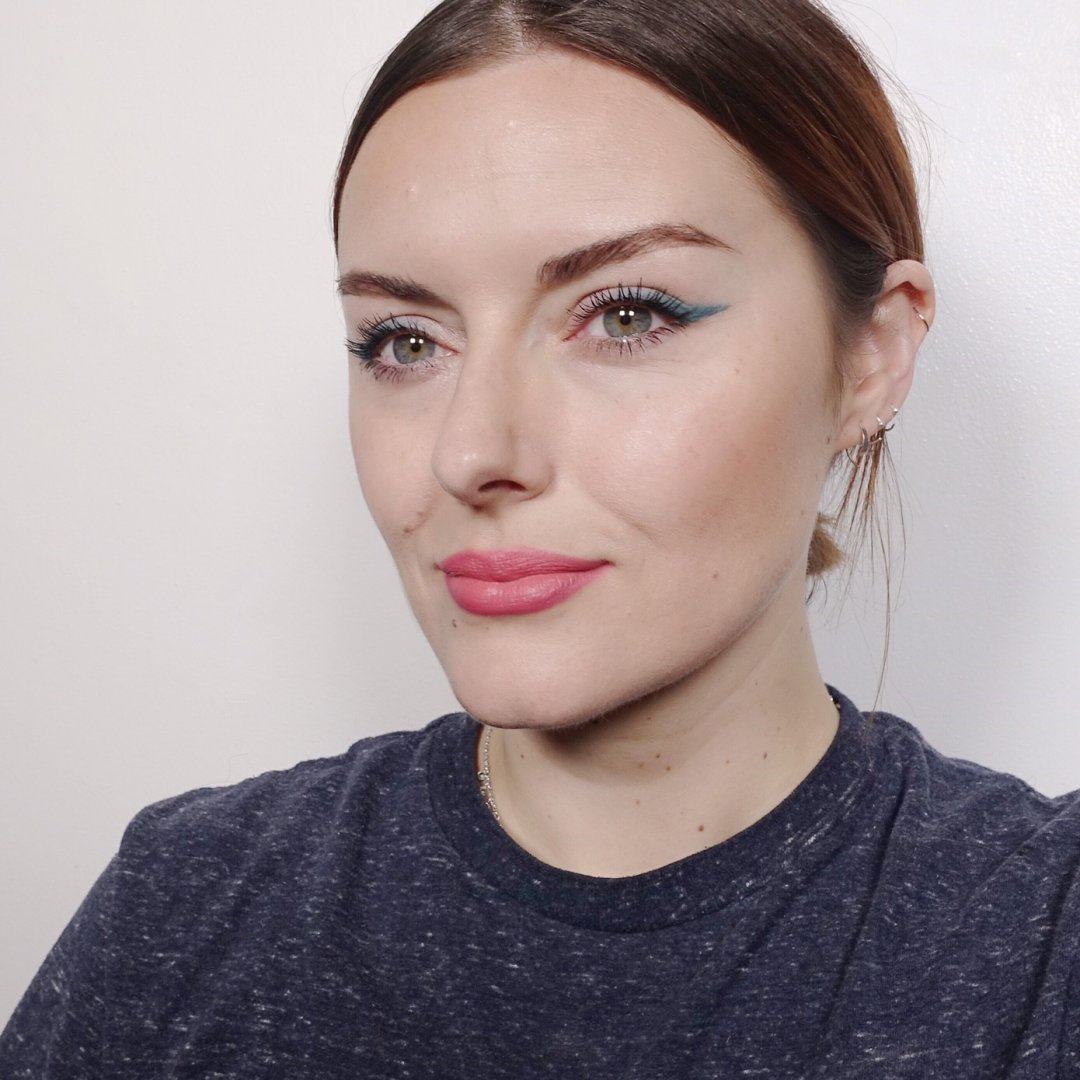 Shop the look directly from the image!
And there you have it! A bright, bold, easy look for summer. Make sure you share your bL summer looks with the hashtag #butterlondon!